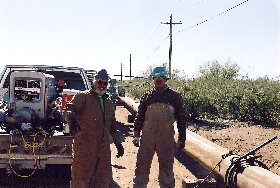 Our welders have worked in major industries such as Natural Gas and Petroleum, Power Generation, Mining, Municipal Water, and Union Plumbing.
The Polytech Gang
Polytech Metals & Fabrication LLC. is a newly founded Dual Engineering Contracting company. We have many highly skilled and experienced people we use as a working resource. Unlike most companies in the trade we use primarily "Rig Welders". These Rig Welders generally have greater experience in piping, structural steel, and general fabrication. We pay them close to triple what an average employee would make, but the end result is a high quality product in less time.
About Us
Polytech Metals & Fabrication LLC.




Justin Just Keeps Working

Since he rebuilt his rig in September, he hasn't had a day off.... Hope he has a good accountant.
Recent News
Frenchy's all over the place...

ASARCO, Phelps-Dodge, KE&G, TB Contractors, Cimetta Engineering, Cummins Plumbing

They've all been sharing his time
Burt's Rigged up!

We finished our Phelps-Dodge Acid Tank project; Ashton's keeping him busy at ASARCO Ray.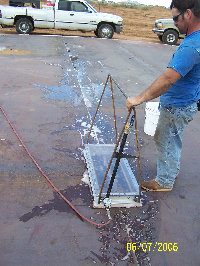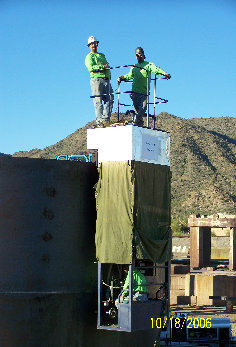 Three O'clock
Vacuum Test